Nowadays most people live in condominiums and apartments that are quite small in space.. Especially the people who have 9 to 5 jobs live in these convenient spaces.
To invigorate these spaces, one can adapt to DIY home decor techniques such as experimenting with walls and windows.
Such as if one wants to elevate the look of windows, one can use different kinds of blinds to spice up the look. They can use roman blinds in Calgary which are considered as one of the most eye-appealing and sensuous window accessories.
Before telling you the basic tips you must consider for choosing Roman blinds for your condo spaces, we will first tell you about what Roman Blinds look like.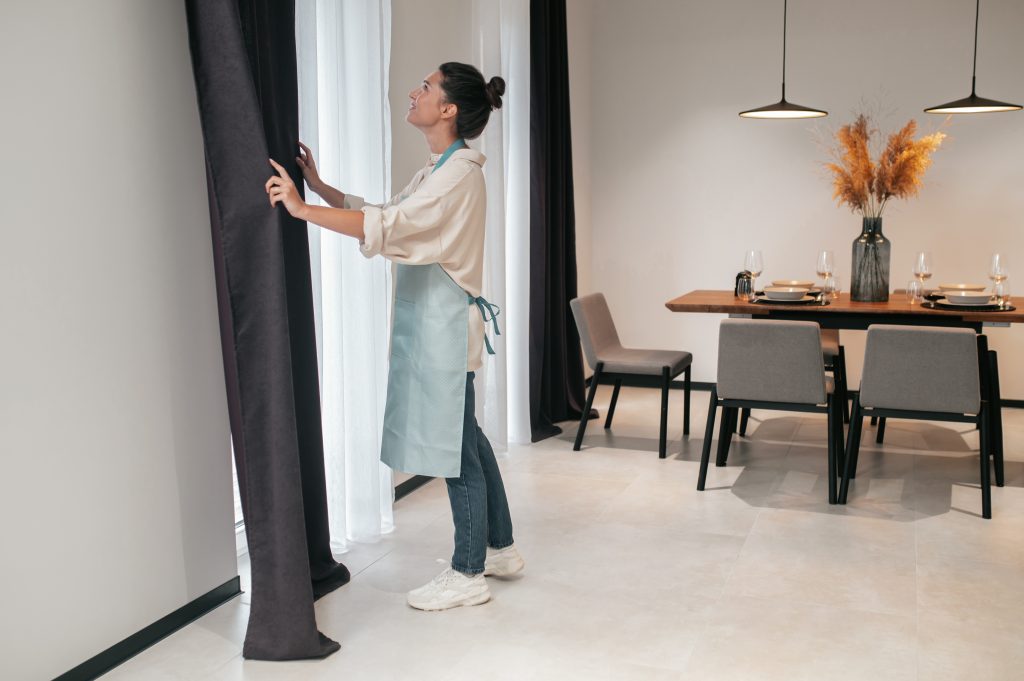 How Do Roman Blinds Look?
Roman Blinds is a simple window treatment that looks elegant and luxurious. It helps in creating a warm and coziest atmosphere inside the space. Roman Blinds combine the functionality of a blind with the softness and elegance of drapery. When the blinds are raised, they get folded up in a neat and structured manner.
Here are some tips on how to choose Roman Blinds for your Living in Calgary. Let's have a look:
1. Know Your Condo Aesthetics
It's important to first gauge your condominium's look and then get to know which kinds of Roman blinds will look good on your windows. Such as your home might have a specific interior design theme or a special color palette scheme, you would have to configure those factors first to decide on the color, fabric, and pattern of Roman blinds you will use in your space.
2. Take The Accurate Measurements
The second thing that you cannot skip out on is taking the window measurements. You will have to assess the length and breadth of your window before buying the window blinds. Then also the available space around your window to know how you can mount window blinds on your windows.
3. Choosing The Right Fabric
The weather in Calgary is often unexpected, so it is important to know your temperature needs. Such as if you want the natural light to fall in the space and the cooler place, then choose lightweight fabrics, and in case you want privacy and insulated space, you can go for the heavier fabrics.
4. Look For Space-saving Options
Choose the Roman blinds that help you save space in your surroundings. You can go for the flat and hobbled-style Roman blinds which are excellent options for maintaining a clean and uncluttered look. These blinds fabulously get folded up neatly to maximize the available space when raised.
5. Cleaning and Maintenance Factor
It's good to choose alluring designs but don't forget to count the cleaning and maintenance factors too when you select Roman Blinds. Look for fabrics that are easy to clean and maintain because it will help you save money and time in the long run. Choose the materials that would be spot-cleaned easily and also dusted to keep them looking fresh.
To Wrap It Up
So, do count on these factors when you choose particular roman blinds in Calgary. Living in condominiums can be exciting and peaceful when you adapt to certain maintenance and design specifications. When choosing to install blinds first ask pros about which blinds are suitable for your living as you can ask the experts at Lakeview Blinds & Shades in Calgary.