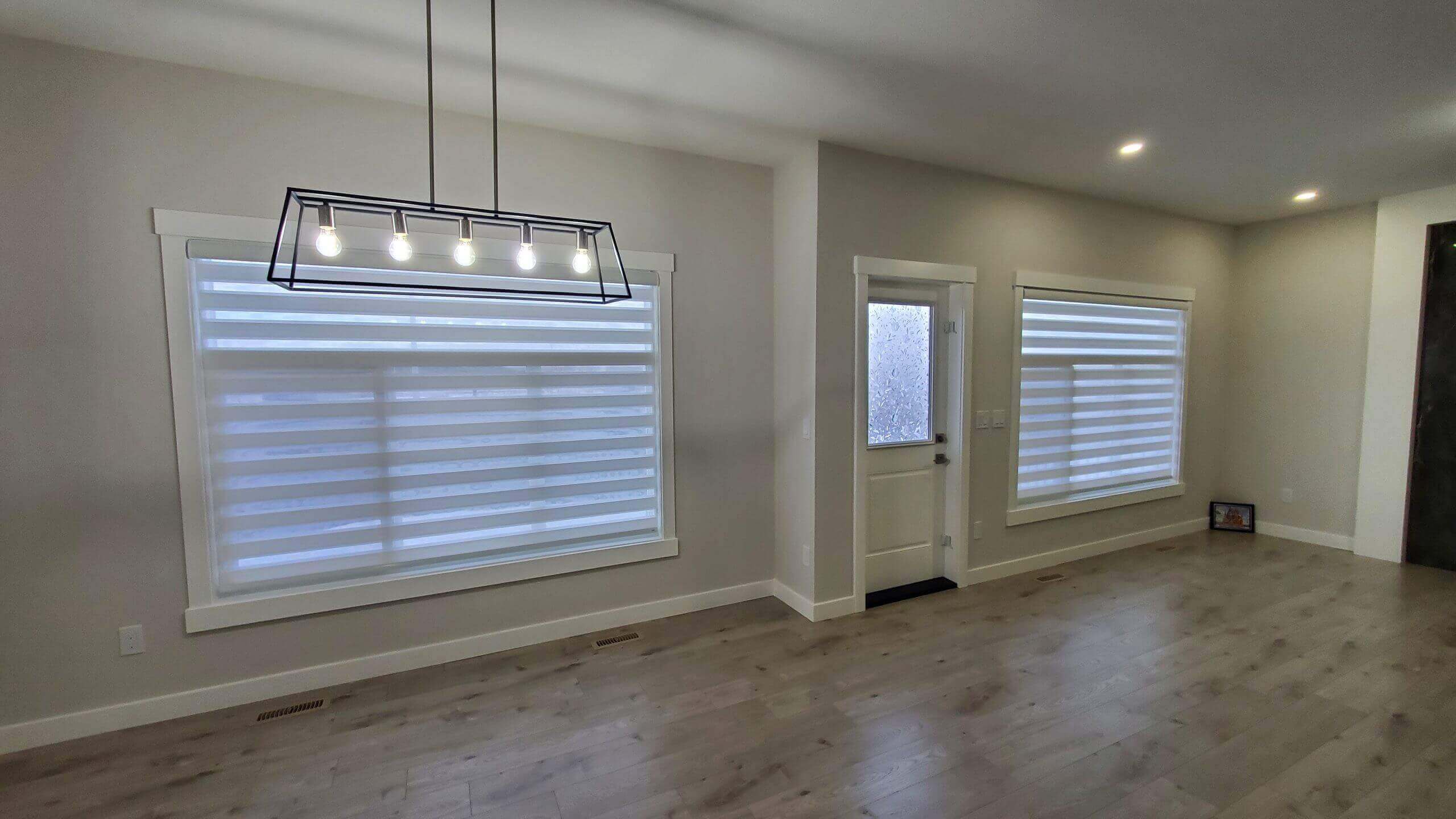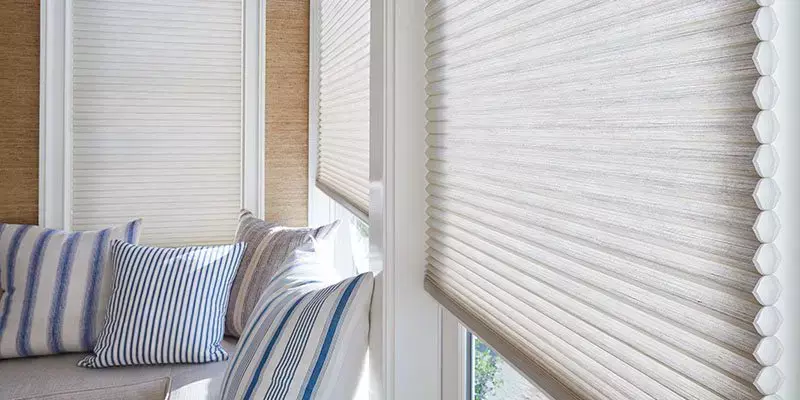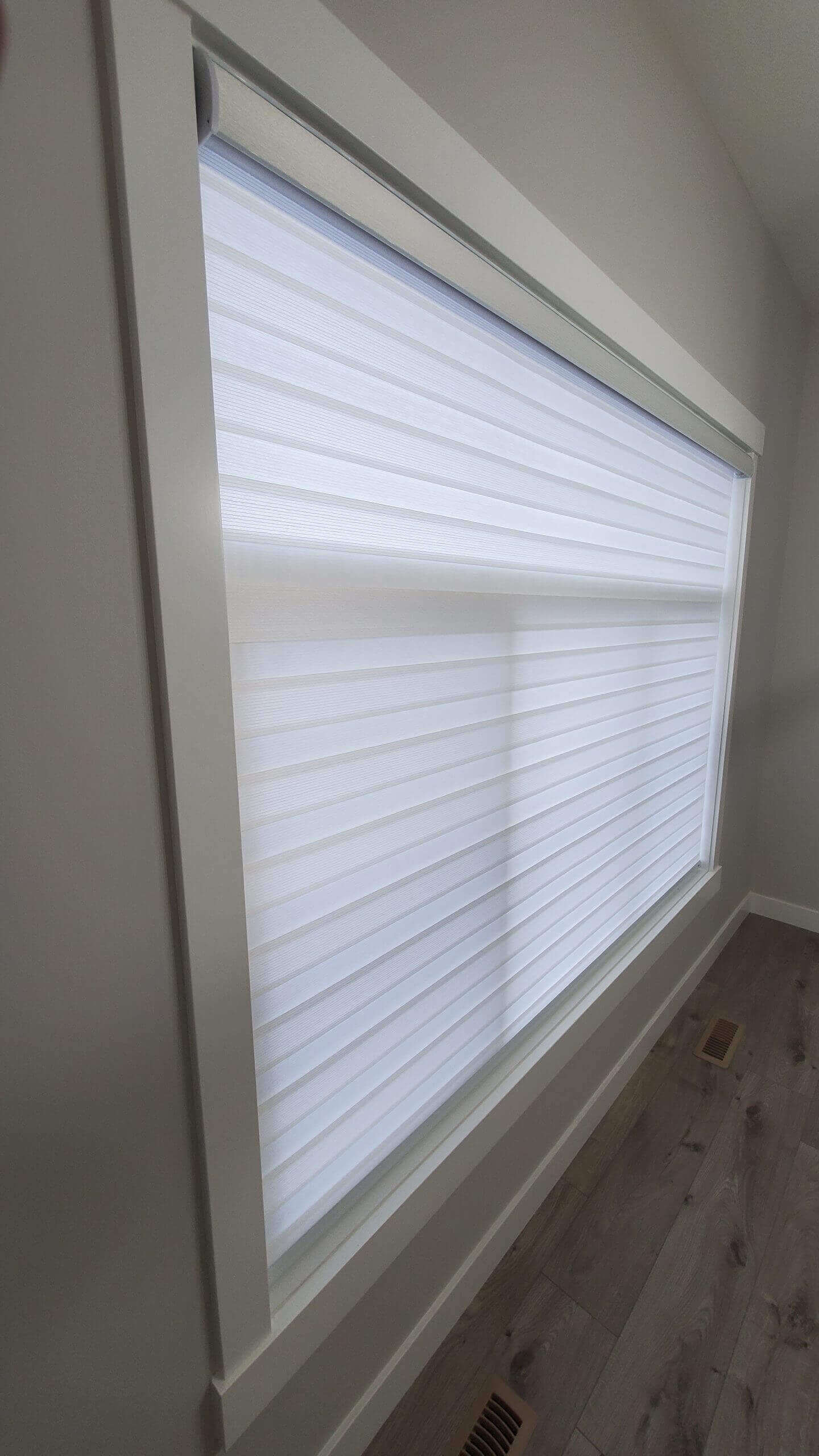 Honeycomb Blinds
Honeycomb blinds have a distinct honeycomb structure, are soft but robust, and provide significant energy savings. Help the insulating characteristics outside to keep the heat inside in the summer and winter. These are fashionable, energy-efficient, and adaptable. The honeycomb-shaped cells of honeycomb blinds can vary in size. Larger cells provide better insulation and lightblocking characteristics since they have more space. Furthermore, honeycomb blinds have exceptional insulating properties, which means they may help you save money on energy expenses while keeping the space dark. They can also be used as house alarms. Larger cellular blinds are more expensive to construct than smaller ones, but they save money in the long run. There are cellular and double-cell honeycomb blinds available.
Honeycomb blinds come in a variety of gorgeous materials, textures, and colors. Light Filtering or Blockout cloth is available. A string is pulled and released to operate the blind. Single cell 38mm fabric with macthing headrail and bottom rail is available.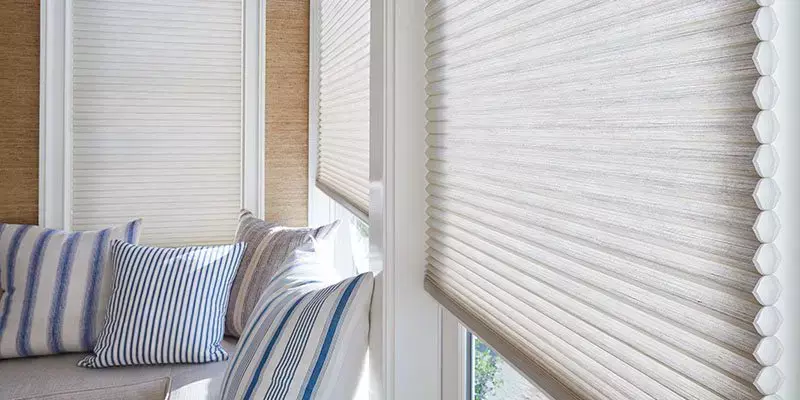 Why Trust Lakeview With Your Window Treatment?
Lakeview® boasts over 5 years of experience creating custom window treatments. Our products come directly from our local factory guaranteeing high quality customizable materials, competitive pricing, and quick turnaround. Contact us today for your free estimate, and have your new shades in less than 7 business days!