It is always said that an alluring and lively place helps us live better. Similarly, an office environment that is beautiful and energizing helps the employees in enhancing their productivity. There are a plethora of things that make an office space much more relaxing and proactive. One such factor is the office aesthetics. 
You can enhance an office's overall look by choosing the right wallpapers, designing themes, and custom window blinds in Calgary for windows. These things undoubtedly upgrade the look and functionality of any office space. But the thing is that you must have significant knowledge of how to induce design harmony in your office area. In that case, you can seek expert consultation.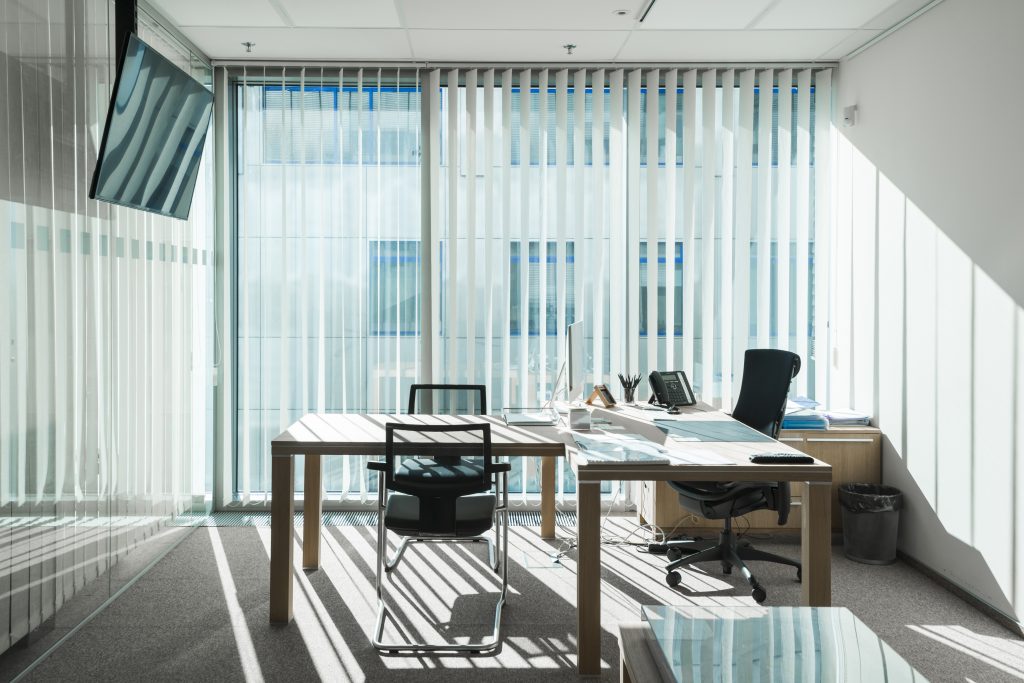 Expert's Suggestions on Choosing Custom Window Blinds in Calgary for Office Spaces
Take into account the insulation and privacy needs.
For those, who have corporate buildings in humid areas, they must configure the humidity levels.
Window size
Lightening needs
Chose style that compliments your office decor
Your Maintenance caliber
Prices and warranty Options
Here in this blog, we will discuss how window blinds can help improve the look and efficiency of a workplace. So, let's take a look:
Elevate the Workplace Look
Custom window blinds when chosen perfectly enhance the workplace's look and also make the environment better to scale up the productivity in the place. Such as if the employees feel uncomfortable in the office place due to the sunlight entering the space, they can choose sun-blocking window blinds in their space to combat this issue. Custom window blinds boost the look of the office space along with enhancing productivity.
Cost-Effective Climate Control
Besides just the light filtering element, these window blinds also act as a cost-effective climatic control accessory. If the folks need more sunlight and natural illumination to come in, they can choose the light window blinds but if in case they need to block the excessive sunlight and also the cold climate effect, they can go for the heavier window blinds and coverings.
Increasing Worker Satisfaction
Both workers and clients must maintain privacy at work. Privacy can be effectively controlled using window blinds. The blinds are simple to adjust, allowing staff members to find the ideal mix between privacy and natural light. Employee morale and productivity are positively impacted by feeling safe and at home in the workplace.
Long-Term Benefit
Purchasing premium window coverings will result in a long-term benefit for the office. Blinds with solid construction and long-lasting materials can withstand daily use and also require little maintenance. Long-term value means that custom window blinds will need fewer replacements in the long run.
Helps in Unwanted Sound Control
Managing acoustics and noise levels in a busy workplace is essential for employee comfort and focus. By reducing outside noise, custom window coverings, particularly those made of sound-absorbing materials, aid in sound control. Organizations can create a calmer and more welcoming environment, boosting productivity and employee well-being, by selecting blinds with sound-absorbing qualities.
Wrap Up
In the end, we can say that custom window blinds in Calgary have a variety of positive effects on a workplace's appearance, energy effectiveness, worker comfort, and compliance. So, always choose the ones that meet your office's particular needs and make the environment better. Do consult the experts first before making a purchase such as you can take the expert consultation from the designers at Lakeview Blinds & Shades in Calgary.