Window coverings such as blinds, curtains, and shades play a great role in enhancing the aesthetics of your space. Apart from this, the functionality it offers to the homeowners is remarkable. It not only protects the interior space from unwanted sunlight, excessive temperature, and other kinds of exterior interventions entering the space but also safeguards your home furniture as well.
Finding the perfect window coverings and decorating your home with them sometimes feel like a complicated task to do. But if your window covering in Calgary gets well-matched with the color and theme of your home, then these can boost the oomph of the overall home interior design and will add the finishing touch. Here in this blog post, we will share with you some alluring ideas on how you can decorate your space with window coverings. So, let's dwell underneath.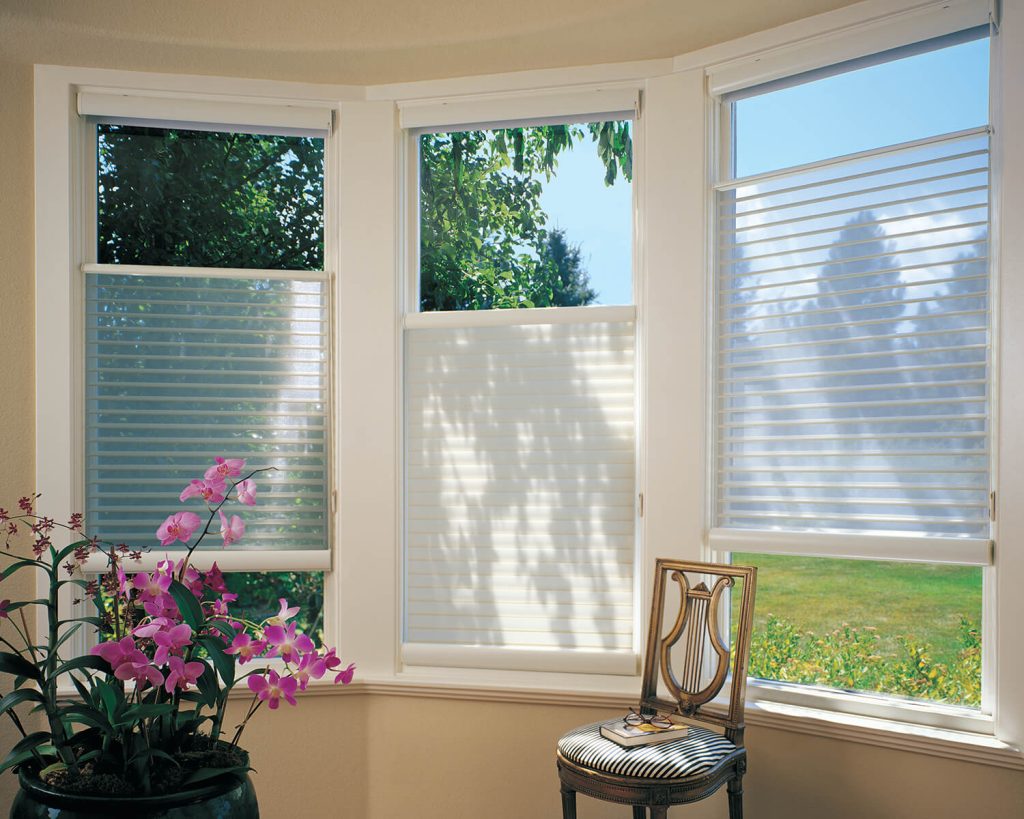 1. Employ Layered Elegance
One can combine different window coverings for a layered look that adds to the sophistication of the place. Start with using the functional blinds or shades that are used for privacy and light control and then add curtains or drapes for a pop of color and texture. Layering adds depth to the space and also enhances the visual interest of your home visitors as well.
2. Use Window Coverings Made of Natural Materials
To give your space a more natural and elegant look, use window coverings that are made of natural materials like bamboo, jute, or linen. These materials add warmth to the space giving your home a more cozy and earthy feel. An added benefit of using these kinds of window coverings is that you can also use eco-friendly options that help protect the environment.
3. Roman Shades
Use Roman Shades for imbibing a natural feel into the home space. Not only do Roman shades offer a versatile and stylish solution for your windows but also help in balancing light levels inside the space. Use these blinds if someone loves a soft and minimal home interior look as well. Plus these blinds don't fade or warp over time.
4. Bold Patterns and Colors
To add a striking look to your room's style, use window coverings that portray patterns. Choose drapes or blinds with eye-catching patterns or vibrant colors that go well with your current decor. This can suddenly turn a dull area into one that is dynamic and welcoming.
5. Geometric Patterns
Think about using geometric window coverings for a contemporary and chic appearance. Geometric patterns give your decor a modern twist and can look especially striking in rooms with a minimalist or industrial design. To make a statement, choose blinds or drapes with striking, geometric forms.
6. An Eclectic Mashup
In the same room, don't be afraid to combine and contrast various window coverings. Roman shades and ornate curtain panels go well together, as do sheer drapes and blinds. Combining textures, patterns, and styles can produce a distinctive and visually appealing environment.
Conclusion
So, these are some of the most influential ways you can lit up your home interior using these window-covering styling strategies. Make use of these aforesaid styling rules to enhance the look of your home area. You can turn your windows into compelling focus points that improve the atmosphere of your space with a little imagination and knowledge of your personal design preferences. Or you can avail the specialized window covering in Calgary for your home place from Lakeview Blinds & Shades.