When it comes to enhancing the decor of your bedroom, the first thing that occurs to the mind is windows. Windows are one of the crucial home interior elements that are needed to be decked up when one wants to revamp the space. Additionally, it increases the space's functioning by bringing in the necessary natural light and temperature.
So, while thinking of buying the essential window covering in Calgary for your space, consider various vital factors such as type, texture, price, usability, durability, and so on. Here in this particular blog post, we will tell you the foremost window covering solutions you can consider buying and installing in your bedroom space. So, let's put a glance at those window-covering types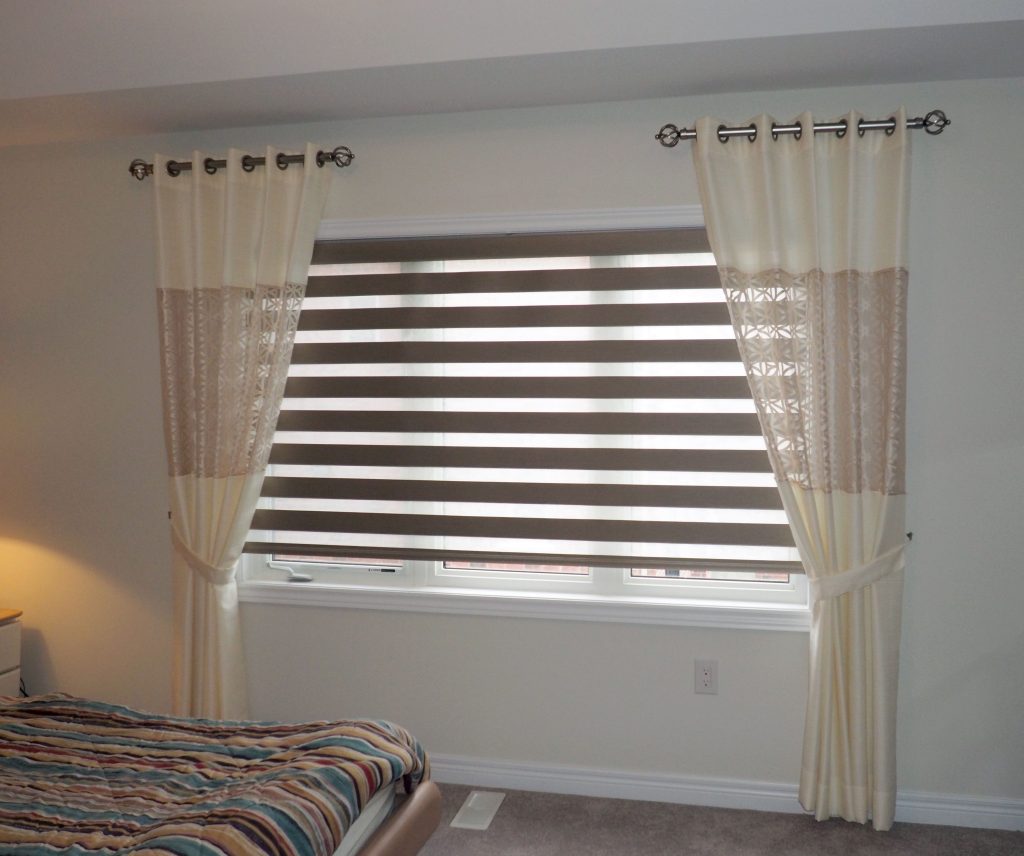 1. Roman Shades
If you are looking for a suitable window covering option for your bedroom space, then do consider Roman shades because these look both alluring and fabulous. It adds a refined touch to the space and can be made using fabric, wood and even bamboo material. So, if you are more of a nature-oriented person, you can use bamboo-infused Roman shades in your bedroom.
2. Blinds
Blinds intrigue the classic element of the space and are a great way to add style and privacy to the home. To find the most suitable blinds for your bedroom space, check on the options you can get both from online or offline stores. The range is versatile from horizontal, vertical, and Roman to wooden blinds for adding style and sophistication to the space.
3. Curtains and Drapes
Curtains are the more versatile options that come in various patterns, fabrics, and color options to match the bedroom decor. Such as the sheer curtains, these allow diffused natural light while maintaining privacy and blocking out unwanted light from the room which is also good for creating a darker sleeping environment.
4. Drapes
Drapes can be made using materials like silk, cotton, and linen. Drapes are usually heavier than curtains and give a more formal feel. So, if you are looking for a dramatic window covering for your bedroom space, then do consider drapes. These are easy to open and close and span across wider spaces.
5. Sheers
Sheers are window coverings that are made from lightweight fabrics. This type of window covering can add privacy to your room while still allowing natural light to enter into space. The lightweight and minimal look definitely complements any interior space and elevates the look of bedroom space. So, one can also consider these types of window covering solutions for one's bedroom space.
6. Valances and Cornices
Valances are one of the best window covering accessories that can be paired with blinds and shades for an added style. Apart from this, Cornices are wooden or fabric-covered boxes that frame the top of the window, adding elegance to the space. So, these are other fabulous window covering solutions people can install in their window arrangements.
Conclusion
So, use these stunning window covering ranges for your windows if you also want to enhance the look and appeal of your bedroom space. These window covering in Calgary not only add to the beauty and aesthetic factor of the space but make your bedroom a cozy and inviting place, whether you choose curtains, blinds, shades, or a combination of treatments. Do check the best selection of window coverings at Lakeview blinds in Calgary, you would get mesmerized by the exotic range they provide.