People with time tend to change their home interior to make their home look beautiful and updated always. Out of the most promising things you can do to elevate the decor of your home, opting for new window blinds in Calgary is a stunning idea. It's not easy to choose your window blinds whether you want them for any of your designated spaces. You can also take window blind customization services to change the look and style of your window blinds and shades.
Lakeview Blinds & Shades is the topmost window blinds & shades service provider that also specializes in offering custom window blinds in Calgary services. The customization services are crucial to decking up your home space as per the style and look you want for your dwelling space. At Lakeview Blinds & Shades, our experts would explain to you in detail what kind of blinds and shades would suit your home look.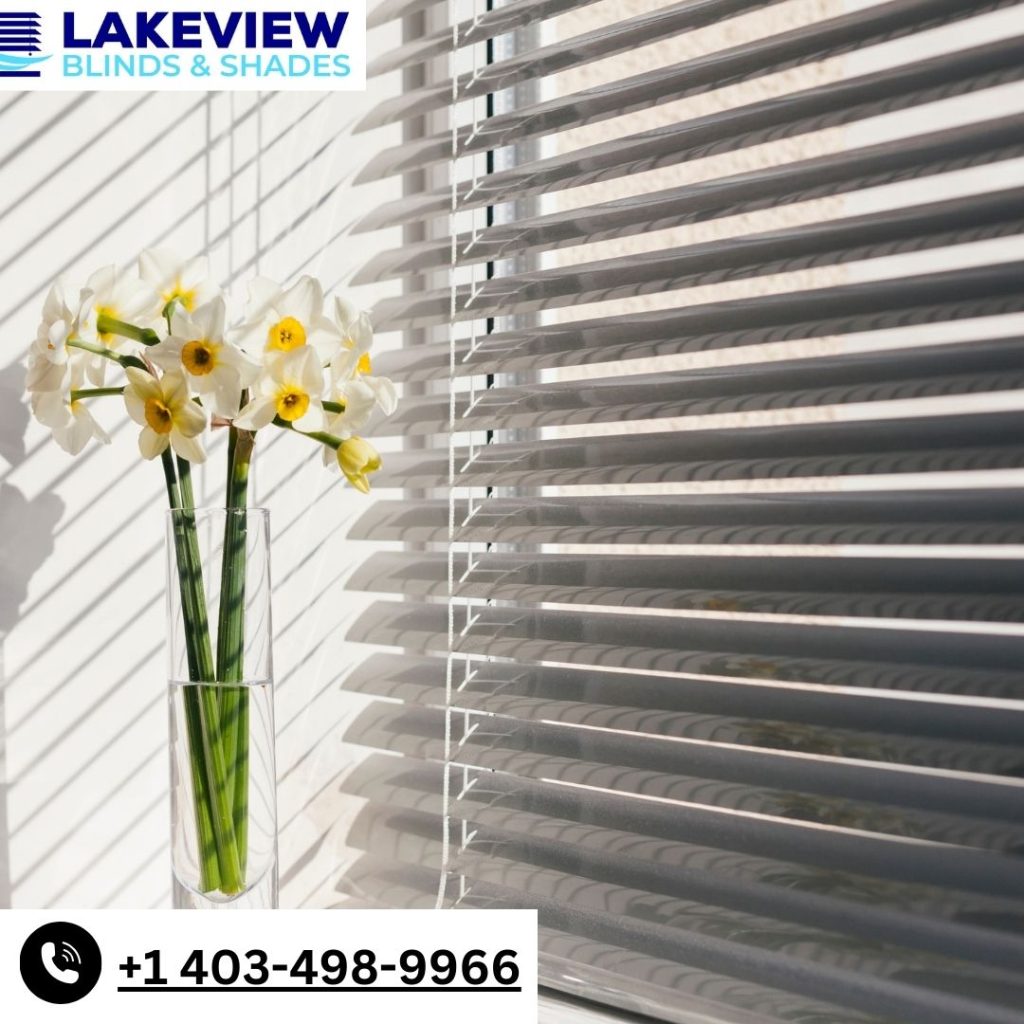 Here in this blog, we will tell you how Lakeview Blinds & Shades offers you the best blinds customization services. So, let's put a glance:
Personalized Sizing
Finding the correct size is one of the most frequent problems people have while looking for window blinds. Your windows might not be perfectly covered by standard off-the-shelf blinds, which also lead to creating gaps or overhangs. With the customization options provided by our window blind store, you may order blinds that are precisely measured to fit your windows. This guarantees a flawless fit, resulting in blinds that are not only practical but also attractive.
Numerous Style Options
You can select from an extensive selection of styles, materials, and colors with our customization services. Whether you have a taste for wooden, roller, or Roman blinds, these stores can meet your needs. A wide variety of materials and patterns are available for you to choose from to complement your interior design. With so many options, you can be sure that your window blinds will look great in your house or place of business.
Smart Features
Modern, tech-savvy window blinds can be motorized and have smart functions added to them. You can choose from these cutting-edge solutions with customization services to improve your ease and control over your blinds. Your blinds can be controlled by a smartphone app, remote control, or even integration with your home automation system. This degree of personalization gives your room a hint of elegance and modernism.
Control over Light and Privacy
You can choose different levels of privacy and light control in different rooms by availing of our window blinds customization services. You can choose blackout blinds for bedrooms if you want total darkness. Apart from this, you can use semi-sheer blinds in living spaces to let in natural light while keeping privacy. With our customizable opacity, you can be sure your blinds accomplish what they're supposed to.
Child-friendly features and safety
Safety is a top priority whether you have kids or pets in your house. We also sell window coverings and provide customization options with kid-friendly features. This could apply to motorized blinds with remote controls, retractable cords, or even cordless blinds. Among the essential customized services offered by our stores, you can make sure that your loved ones are protected.
Wrap up
So, by availing our window blinds in Calgary customization services, you can make your home window blinds look truly fabulous. Check out our services online and get your personalized window coverings from us that would fantasize everyone who will visit your home. So, don't waste your time and get your dream home allured by us.