Blinds, Window Coverings, and wallpaper not only bolster the aesthetic appeal of your home but also enhance its functionality element as well. So, one must always think about installing the same in their home's important areas for ergonomics and brilliance. When we talk about these special home decorating elements, we must not forget about the best types. If you are planning to install window blinds, then Roman blinds in Calgary are the best choices.
Talking about Roman blinds, you can employ these blinds in different parts of your home to enhance your home's gracefulness and luxe factor. Some people think that using Roman blinds in washrooms is not the right choice and do not understand the value and importance of placing the same in comfort rooms.
Here in this blog, we will tell you the importance of using Roman blinds in restrooms and will also tell you how these are perfect to be used in your washroom. So, let's have a look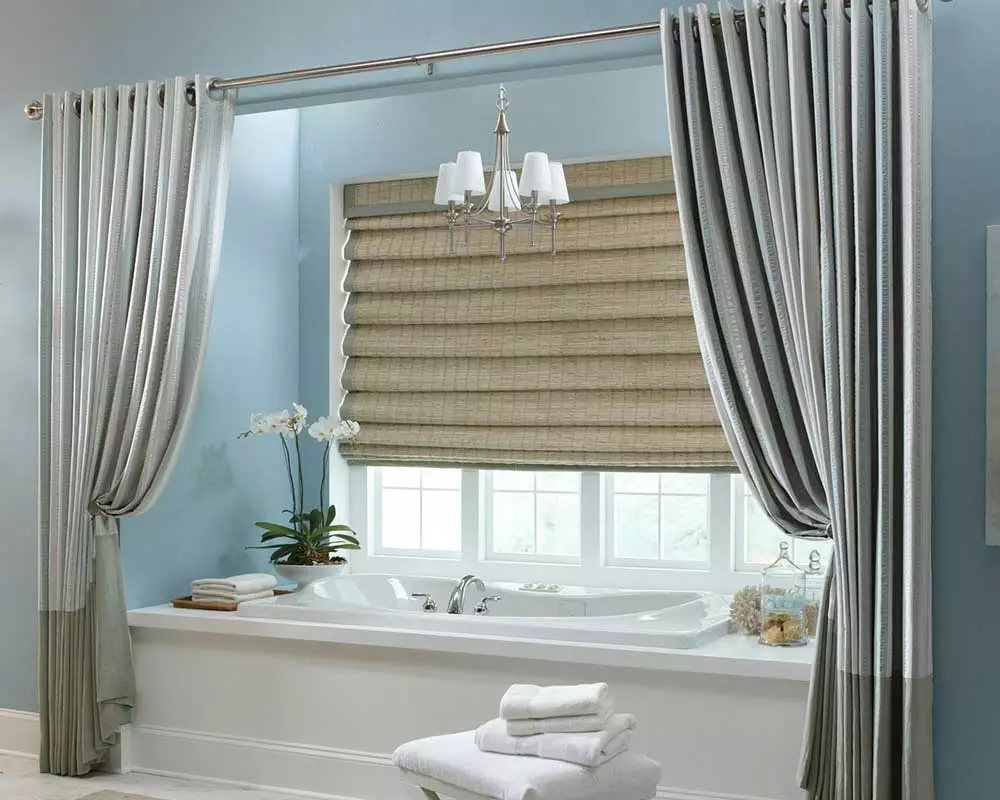 1. Flexible Attributes
Roman blinds are best in terms of flexibility which means you can use them in your washrooms, living room, and also kitchen to upgrade the functionality. These on the one hand offer privacy in the room and also add to the decoration of the bathroom as well. So, it's a good accessory to be used in your restrooms to enhance your convenience and elegance at the same time.
2. Highly Operational
Roman blinds do not require any skill to operate and these are highly accessible and operational when it comes to using them in the washrooms. You can get access to its mode of operation using the manual that is given at the time of purchase. These are the best room insulators so these would be great to maintain the right temperature in your bathrooms.
3. Perfect for Small Windows
Our washrooms generally have smaller windows and Roman blinds are perfect for small window shells. Roman blinds do not consume up space but help boost your space look in the most ideal way. Additionally, these are also less demanding to wipe over and clean so you would not have to clean them again and again when you would use them in your washrooms.
4. Absolute Privacy
Normal curtains cannot offer you the needed privacy which we often need in our restrooms. Roman blinds are the best window accessories for the same to be used in the washrooms. These are the best options to go with if you also need subtle privacy in your shower room. Your entire window would be properly covered with Roman blinds without any sneak peeks happening in the corners of the washroom.
5. Best Ambiance
One of the prime reasons people usually love to use Roman blinds in their washrooms is the ambiance quality they offer. Since these come in a wide range of fabrics, colors, and patterns, they can entirely change the vibe and aura of any space be it for the washroom too. So, depending on your choice, you can select the best one for your washroom.
Conclusion
Hence, the benefits mentioned above give you the best justifications for why you also must install Roman blinds in Calgary in your washroom space. In addition to all the above-mentioned benefits, these also require a low cost, so your costs would also be saved in the long run. However, these can be a little bit expensive but a good investment in them would pay you back amazingly in the future. So, if you are also planning to buy the ravishing Roman blinds, do come to Lakeview Blinds & Shades Calgary.