Roller shades are an excellent choice for homeowners or business owners who want to add privacy, style, and functionality to their spaces. These shades have several advantages over other types of window treatments, and if you're wondering what those are, you're at the right place because, in this article, best roller shades company in Calgary will be discussing some of the benefits of using roller shades so you can have a better understanding about them! 
7 Benefits Of Roller Shades In Offices Or Homes
In this section, we will explore the top seven benefits of roller shades in both homes and offices:
Versatility
One of the most significant benefits of roller shades is their versatility. They come in a wide range of colors, materials, and styles, which makes it easy for you to find a shade that fits your home or office's decor. You can choose from different fabrics, textures, and patterns, so you can match your shades to your furniture, carpeting, or walls.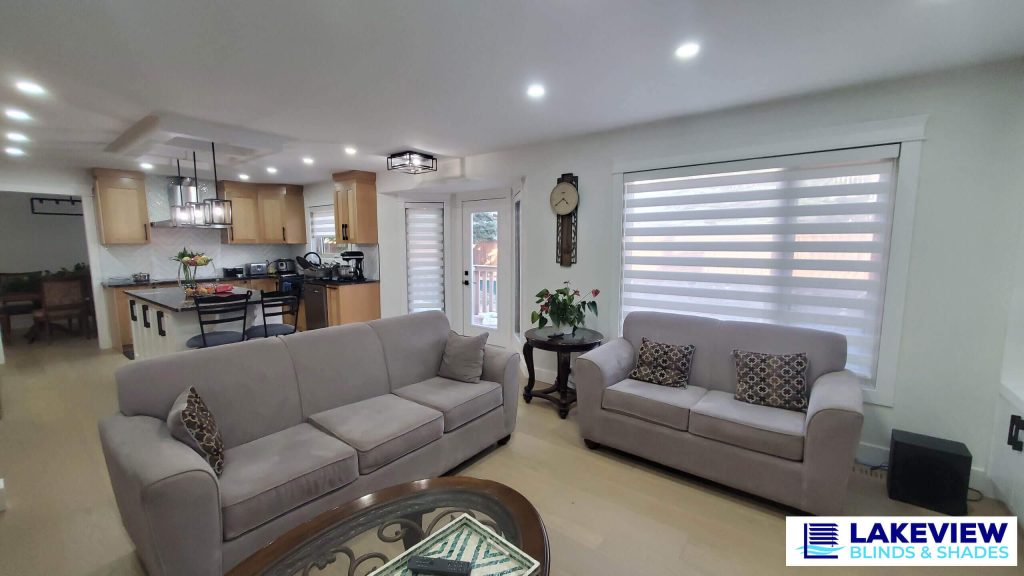 Easy to Operate
Roller shades are also easy to operate. They have a simple design that makes it easy to roll them up or down with a cord or a remote. This convenience is especially beneficial for large windows or high ceilings that can be challenging to reach. Roller shades with motorized systems can be controlled with a smartphone app, so you can adjust them from anywhere in the room.
Energy-Efficient
Roller shades are also energy-efficient, which can help you save money on your energy bills. They are designed to block sunlight and UV rays, which can prevent heat from entering your home or office during the summer. In the winter, roller shades can act as an extra layer of insulation, keeping your rooms warm and cozy.
Increased Privacy
Another advantage of roller shades is their ability to increase privacy. Roller shades can be made with opaque fabrics that can completely block out light and provide complete privacy. Alternatively, roller shades can also be made with semi-transparent materials that allow light to pass through while still providing some level of privacy.
UV Protection
Roller shades can also provide protection against harmful UV rays that can damage your furniture, flooring, and other items in your home or office. UV rays can cause fading, discoloration, and other damage, but roller shades can block up to 99% of UV rays, which can help your belongings last longer.
Affordable
Roller shades are also affordable, which makes them an attractive option for homeowners or business owners on a budget. They are less expensive than other types of window treatments, such as curtains or blinds, and they require minimal maintenance.
Aesthetically Pleasing
Lastly, roller shades are aesthetically pleasing. They have a clean, modern look that can complement any decor style. They also provide a smooth, unobstructed view of the outdoors, which can enhance the beauty of your surroundings.
Final Thoughts Roller Shades
Roller shades are an excellent choice for homeowners or business owners who want to enhance their spaces' privacy, style, and functionality. They are versatile, easy to operate, energy-efficient, and affordable, and they provide UV protection and increased privacy. With so many benefits, it's easy to see why roller shades are becoming an increasingly popular choice for window treatments.
If you're in Calgary, make sure you give Lakeview Blinds a visit! We have the best roller shades in town!